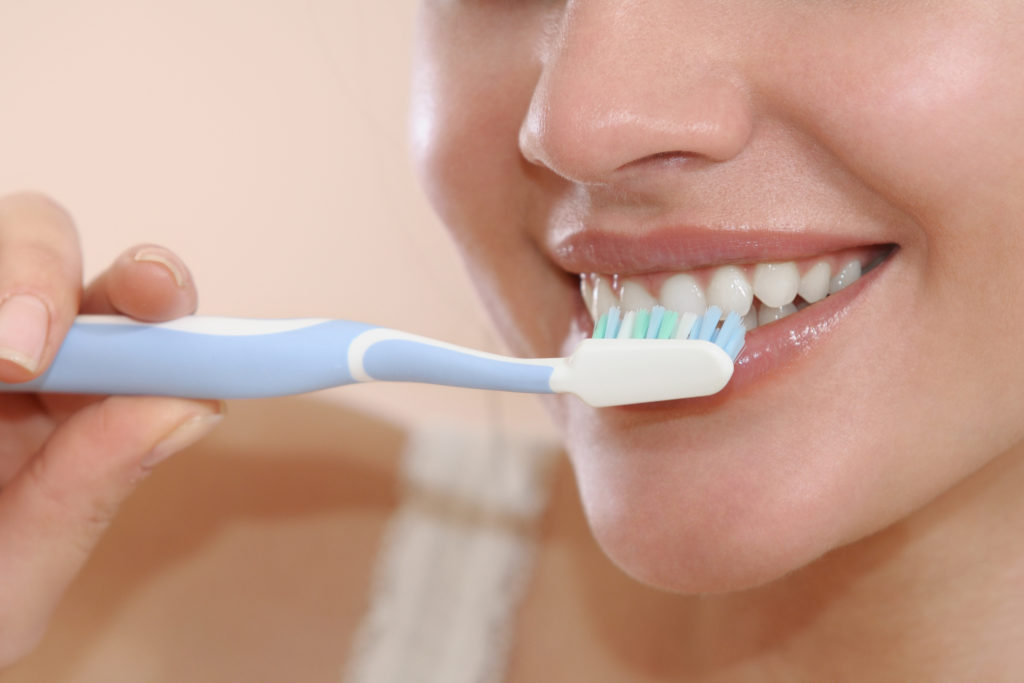 Making improvements in your oral health is one of your top priorities for the upcoming year, but you're not sure how to go about it. One area an expert suggests you can focus on is your bedtime regimen. Read on to discover 5 habit changes you can implement, immediately, that will yield positive results and will help to prevent any dental mishaps!
Habit #1 – Brush Your Teeth Before Bed
Because bacteria are so resilient, it's important to brush your teeth before retiring for bed. Otherwise, any leftover food particles from your last meal can boost bacteria growth that could contribute to tooth decay and poor gum health.
To get the best results, be sure to use a toothbrush with soft bristles, and carefully clean your teeth to prevent any gum irritation.
Habit #2 – Floss, Floss, Floss!
There is no denying the fact that brushing your teeth plays a significant role in maintaining your oral health. Still, a toothbrush can only clean around 60% of the surface of your teeth.
This is where floss comes in handy. Its flexible and soft texture allows it to get into the tight spaces where food and bacteria can congregate and eventually work their way beneath the gums to cause serious problems.
Habit #3 – Consider Using a Therapeutic Mouthwash
While mouthwash can't substitute for brushing or flossing your teeth, it serves as an excellent supplement. Rinsing with a therapeutic mouthwash after performing your normal oral hygiene routine will further help to limit the growth of bacteria while you sleep.
Habit #4 – Limit Your Evening Sugar Consumption
Because sugar is the food of choice of bacteria, it's especially important to limit the amount you consume before retiring for bed. One strategy is to set a cut-off time for dessert items, candy and other sugar-rich items of two hours before going to bed. This will allow time for digestion and to safely and effectively perform oral hygiene.
Habit #5 – Drink Plenty of Water
It may seem like a recipe for disaster to drink water before turning in at night, but when it comes to your oral health, it's beneficial. Drinking water helps to flush your mouth of debris, and by adding moisture, it limits the growth of bacteria.
By incorporating the above tips into your nighttime regimen and maintaining regular visits with your dentist for cleanings and checkups, you can enjoy a healthy and beautiful set of teeth for years to come!
About the Author
Dr. Sarah Yarnell is a graduate of the University of Tennessee. Through additional advanced training, she has also earned the distinction of being a Master of the College of Sedation Dentistry. Dr. Yarnell still strives to broaden her knowledge and expand her skillset by taking continuing education courses throughout the year. She provides comprehensive dental care at Woodsprings Family Dentistry, and she can be reached for more information through her website.