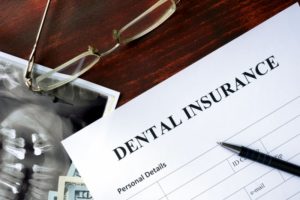 The moment the clock strikes midnight on December 31st, more than 100 billion dollars in dental insurance benefits will be instantly lost. Every year, millions of people end up losing benefits that they've already paid for, simply because they don't know the ins and outs of their coverage. To make sure you don't contribute to this total, let's take a closer look at how to take advantage of your insurance and save you money.
Meet Your Annual Maximum
Your annual maximum is the dollar amount that your insurance company will pay for your care in the calendar year. Depending on your plan, this amount ranges from around $1,000 to $1,500. Only about 3% of people with dental insurance actually ever meet their yearly maximum.
The worst thing about that fact is that any leftover money in your maximum does NOT roll over into the next year. It just goes back to the insurance company. Most people don't know this, because the insurance company doesn't tell you. They want you to leave money on the table. Instead of losing benefits you've already paid for, here are some ways to maximize your insurance benefits before 2020.
Get That Second Checkup and Cleaning
According to the American Dental Association, you should get a dental checkup and cleaning twice a year. This keeps your smile healthy and allows your dentist to treat minor issues while they're still small. Most Americans, however, only attend one checkup, if they go at all. This is detrimental not only to your oral health, but your wallet as well. Your plan very likely covers preventive services like 100%. So, if you've only been to see your dentist once this year, schedule another appointment before 2020 gets here. You could very easily wind up paying nothing out-of-pocket for it!
Get Any Needed Dental Work Done
Maybe your dentist has told you that need a secondary procedure done, like a filling or a crown, that you've been putting off. Now is actually the perfect time to get that taken care of, especially if you've already met your deductible.
Your deductible is the amount of money you have to pay out-of-pocket before the insurance company takes over and starts paying for your care. Dental insurance typically has a fairly small deductible that's easy to meet after one appointment. Once you've met your deductible, you can get any needed dental work done at a fraction of the price you would pay if you waited until 2020.
Don't waste your dental benefits by not going to see your dentist before the end of 2019. Go ahead and schedule that appointment and save money!
About the Author
Dr. Sarah Yarnell has seven years and counting of experience in dentistry, ever since she earned her Doctor of Dental Surgery degree from the University of Tennessee. She enjoys helping patients feel calm in the dental chair so they can receive the care they need. Her practice in Jonesboro, AR is more than happy to file your insurance claims on your behalf to help you navigate your insurance plans. To learn more, click here to contact Dr. Yarnell's office, or just call (870) 932-8488.