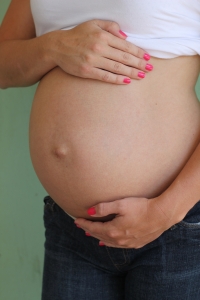 Any time is a good time to invest in a dental implant in Jonesboro, but what if you are pregnant? The American College of Obstetricians and Gynecologists and the American Dental Association recommend maintaining your cleanings and checkups; however, major or elective procedures, like dental implants, may have to wait until after your little bundle of joy is in your arms. Here's what you need to know to make the safest choice for you and your child.
Pregnancy and Dental Work
Routine dental care is important for expectant mothers because they are at an increased risk of cavities and gum disease. Although cleanings and checkups are recommended, elective procedures should wait until after the first trimester. However, many dentists and oral surgeons will suggest holding off on any major restorative or cosmetic work until after you have given birth, like dental implants.
Dental Implants During Pregnancy
Many pregnant women are given the go-ahead to have certain treatments by the end of the first trimester, but dental implants are more complex than a filling, crown, or root canal. A dental implant is used to recreate the entire structure of a lost tooth, including the root. A titanium post must be surgically placed into the jawbone to support a prosthetic tooth. As a result, a local anesthetic won't be enough to block pain. You will need stronger anesthesia.
While local anesthetics are safe to use during pregnancy, the medication needed for dental implants can harm the mother and unborn child. Not to mention, you will require X-rays to ensure you're a candidate for the procedure and to plan the placement of your post. The ADA discourages expectant mothers from having X-rays before the second trimester.
Start Your Journey to a Complete Smile
You don't have to put your dream smile on hold. The process of treating tooth loss with a dental implant takes several months. Although you may choose to wait to have your placement surgery, you can still get the process started.
The first step to completing your smile involves a consultation with your implant dentist. They will examine your mouth and review your medical history to ensure dental implants are right for you. It's not uncommon to need a little prep-work before getting dental implants, like gum disease therapy. Once you are in your second trimester, you can have the issues addressed to ensure your smile is healthy to save time after your delivery.
Although you can't wait to have a confident smile, nothing is more important than the well-being of your unborn baby. Your dentist will explain the benefits and risks to help you make the best oral health decisions for you and your child.
About Dr. Sarah Yarnell
Dr. Yarnell earned her dental degree at the University of Tennessee and went on to earn a Master's in the College of Sedation Dentistry. Besides being an expert in sedation dentistry, she has extensive qualifications and experience in many advanced procedures. If you are ready to get the process started for dental implants, she provides the safe care you need. Contact our office to request a consultation.