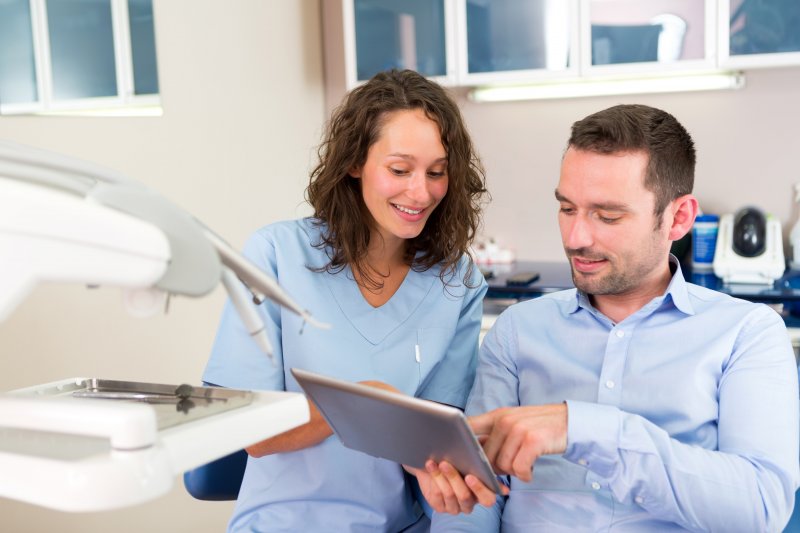 Summer vacation is just around the corner, so if you're getting ready to go on a trip with your family, now's the time to make sure you're prepared for any eventuality.
With that in mind, have you considered whether your family's oral health is in the condition that it needs to be? If not, you could wind up dealing with a dental emergency while you're on vacation. Thankfully, your dentist can help you with that! Here's why seeing them for a checkup before you go is a good idea.
Heading Off Any Dental Emergencies
While you can't always prevent accidents, many of the dental emergencies that dentists see people for on a regular basis are a result of long-standing oral infections. Even dental emergencies due to trauma are more likely to be serious if a tooth has a cavity or is decayed.
A dentist can spot these kinds of issues before they become serious, reducing the chances that you'll have to make a trip to the dentist's office while on vacation.
Taking the Time
Getting your family to the dentist for biannual checkups can be a challenge, especially if you have to take time off work and pull your kids out of school. However, if you're taking time off for vacation anyway, you might as well use this opportunity to take a trip to the dentist.
It's recommended that you see your dentist for preventive care twice a year anyway, so summer vacation is a great time to get it out of the way.
Make an Impression
When you go on vacation, there's always an opportunity to meet somebody new. One of the most important parts of preventive care is routine cleanings and polishing, which can help your teeth look their best to everyone you meet. By seeing your dentist before you go, you'll ensure that you can make the best impression possible!
About the Author
Dr. Sarah Phillips Yarnell has been working in dentistry for over a decade, and her passion for helping her patients smile their brightest hasn't diminished in the slightest! That's why she does everything that she can to stay on top of the latest advancements in oral healthcare. Dr. Yarnell received her Doctor of Dental Surgery from the University of Tennessee, and she's a Master in the College of Sedation Dentistry.
If you have any questions about preventive care, she can be reached at her website or by phone at (870) 932-8488.