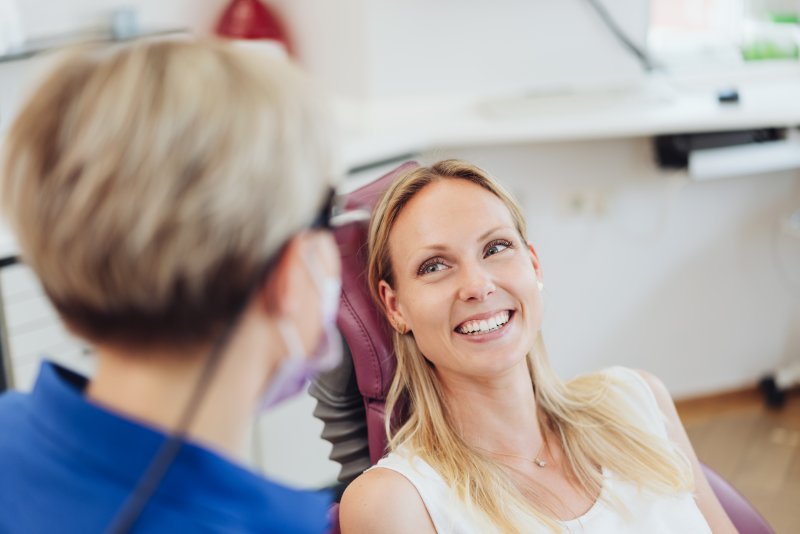 Even if you've already completed one of your routine dental checkups for the year, it's very likely that you have a second appointment that you've already paid for as part of your dental plan. However, if you don't get it done by the end of the year, you'll end up leaving money on the table that you've already put towards your oral health. Thankfully, in the age of COVID-19, many insurance providers are waiving certain rules to make it easier to get your routine checkups and cleanings completed. Learn how and more on why now is the time to use benefits before they expire in Jonesboro!
Dental Insurance Benefits are Considered "Use It or Lose It"
While many people don't realize it, dental insurance benefits do not carry over into the new year once they have already been paid for. Any amount you paid into to access your dental insurance is effectively "reset" on the 1st of the following year, meaning you'll need to pay for your benefits all over again just to receive coverage from your insurance provider.
Not only are you at risk of losing the money you paid into your deductible (which is required before your insurance provider can provide coverage in the first place), but there's a chance that your insurance policy could change the way it covers certain treatments. If you want to make the most of the benefits you have now, it's much better to make use of them in the current year, rather than simply waiting for them to reset. On top of that, the amount you pay in premiums can also change.
What Does Dental Insurance Cover?
If you aren't as familiar with dental insurance as you'd like to be, you should know that it generally offers coverage depending on the type of treatment you receive. Generally, insurance will cover 100% (or at least close to 100%) coverage on preventive treatments like exams and cleanings. This is just another reason why it's important to make the most of your benefits while you have them.
Since you're likely to pay very little out-of-pocket costs for care, it's more important than ever to make sure you are taking care of your long-term preventive oral health, which requires professional attention from a trained dentist. Thankfully, 2020 has become an easier year to get treatment done, despite the pandemic.
How Some Insurance Providers are Waiving Waiting Periods
While you should always verify with your insurance provider directly, many companies are waiving certain rules to get professional exams and cleanings done. For example, most companies are waiving the rule that dental appointments need to be 6 months and a day apart before they provide coverage. However, since COVID-19 has made doing that more difficult, chances are likely that you can visit despite already seeing a dentist in the past 6 months.
Don't leave benefits on the table in 2020. Schedule an appointment with a dentist today and make sure that your oral health is being thoroughly taken care of!
About the Author
Dr. Sarah Yarnell has over seven years of experience in the dental field and loves helping patients achieve optimal oral health more than anything else. Whether you're overdue for your second checkup due to the pandemic or you simply have unused benefits that you don't want to go to waste, her and her team are more than happy to help. To set up an appointment, you can contact her through her website.